26 Aug

A NEW ANGLO-GERMAN PARTNERSHIP

Berlin, July 18 2015.
Meeting with Peter Schenk, German military historian and author of a number of books including a study of the German military campaigns in Greece (Kampf um die Ägäis ( Mittler, Hamburg 2000) and Karl Heinz Jockel, founder of www.marine-archiv.com in Berlin in July 2015 to discuss common plans for the Jutland Initiative. Watch this space, we've already got some nice ideas !

Watch this space, we've already got some nice ideas !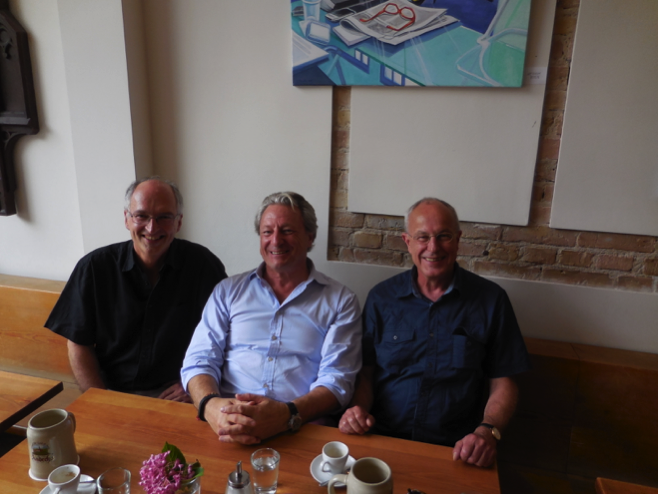 Left to right : Peter Schenk, Nick Jellicoe, Karl-Heinz Jockel
---
Schenk with my father, George Jellicoe. Later in the war, then a major, he ran SBS operations based in Turkey, across onto the Greek islands and was the first allied soldier into Athens. On a bicycle.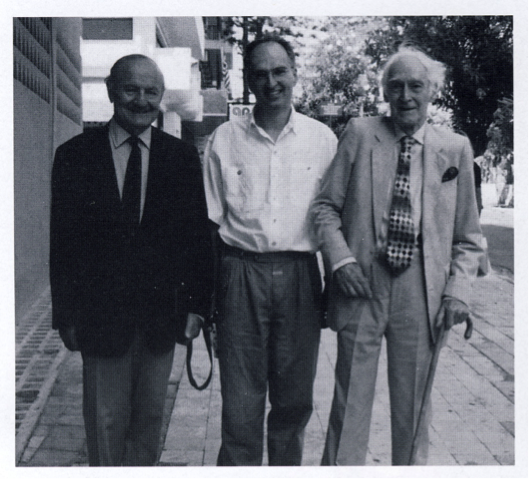 George Jellicoe, Peter Schenk and David Sutherland
---
Later on, after the Germans had left Athens, there was a gathering at the Hotel d'Angleterre.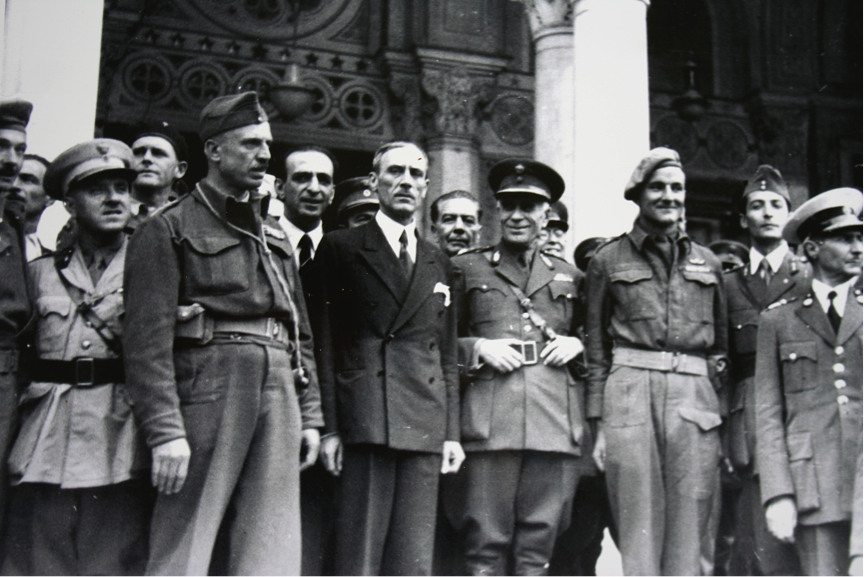 Athens Cathedral October 1944, Left of George Jellicoe: General Spiliotopoulos, C-in-C of the Athens and African area and fully representative of the Greek Gov't before its return. To his right: The Mayor of Athens, Aristees Sklros, then Brigadier P Katsotas, former CO of the Greek Brigade that fought at El Alemein, sent by the Greek Govt from Cairo a few days before the liberation to act as Chief of Staff to Gen. Spiliotopoulos.