26 Aug

JELLICOE MEETS TIRPITZ. 100 YEARS LATER.

Munich, May 31st, 2015.
I met up with the charming Dr. Wolf von Tirpitz, grandson of Großadmiral Alfred von Tirpitz, last May 31st, on Skagerrakstag. The meeting was made possible by Jörg Wehmer of the deutsche Marine Bund whom I had first met at the Wilhelmshaven The Great War at Sea Naval Conference the previous October.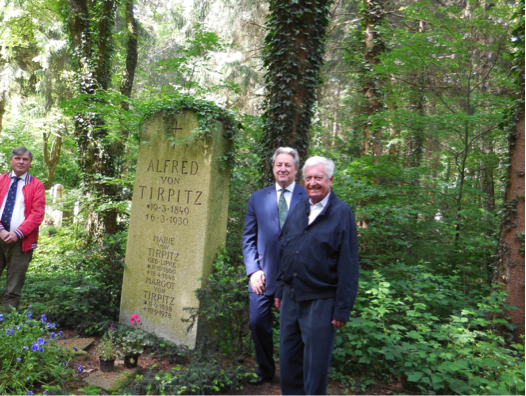 To put the cherry on the cake, I asked Wolf Tirpitz if he would sign my own copy of his grandfather's Diaries, next to my grandfather's signature.