26 Aug

KEEPING THE FAMILY TIES

Portsmouth, 2014.
Keeping the family links strong. Richard Latham visits the Type 23 HMS Iron Duke in Portsmouth after her recent re-fit. Richard, who served in the Royal Navy as a Lieutenant, and myself are both grandsons of Admiral Sir John Jellicoe whose flagship at Jutland was HMS Iron Duke, less reverently known as the Tin Duck. We are always looked after handsomely by the navy.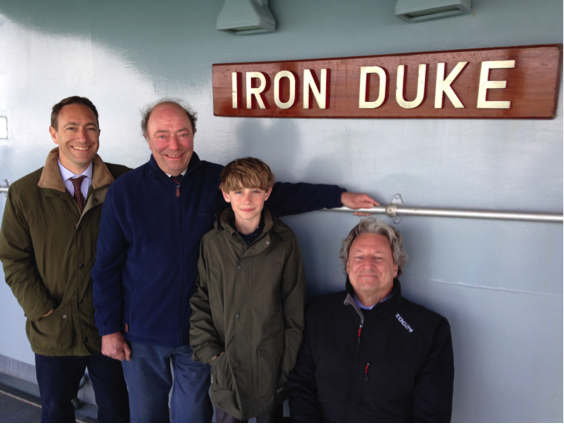 From left to right : George Edward Latham (Richard's second son), Richard Latham, Elliot Latham (George's son) and myself.