The ones who survived
At 16:40, the three destroyers of the first group (Bingham on the Nestor, Jack Mocatta on the Nicator and Paul Whitfield on the Nomad turned and raced back north at a fast 35 knots to head into a kind of no-man's-land towards the German battle-cruiser line. Around 16 :45 Nomad was badly hit, it's thought from heavy fire from SMS Wiesbaden who herself only had hours left to live. Badly listing, Whitfield took the Nomad around behing HMS Princess Royal. He was able to get a couple of torpedoes off but fearing sinking, he weighed down the ship's confidential documents and threw them over.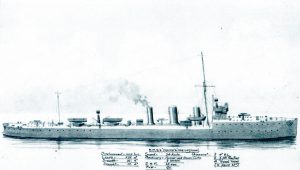 HMS Nomad
His ship was marooned right in the path of the German fleet and took heavy fire from around 3,000 yards. Whitfield was badly wounded as were seven ratings. There was nothing left to do but abandon ship. They were lucky and were picked up by a German ship and spent the rest of the war in a POW camp. They would have died in the water very quickly had it not been for this rescue.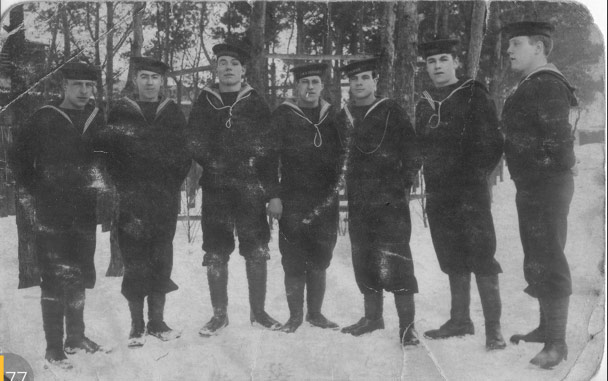 Captured crew of the Nomad. Charlie Benson (second on the left) and Alfred. Edward Amey (far right) (Courtesy John Keegan, whose great, great, great… !… uncle was Charlie Benson). OK
Some years ago I saw a letter from someone called Jill in New Jersey. I hope the photo above may help her. I hope someone will see this and pass it along.
"My great-grandfather was on the HMS Nomad when it was sunk, waited in the water for thirteen hours, then was taken as a prisoner of war in Brandenburg, Germany… Anyone know where I could find a picture or a list of P.O.W.s from the HMS Nomad? "
She attached one of his letters. I think his name was Hurley.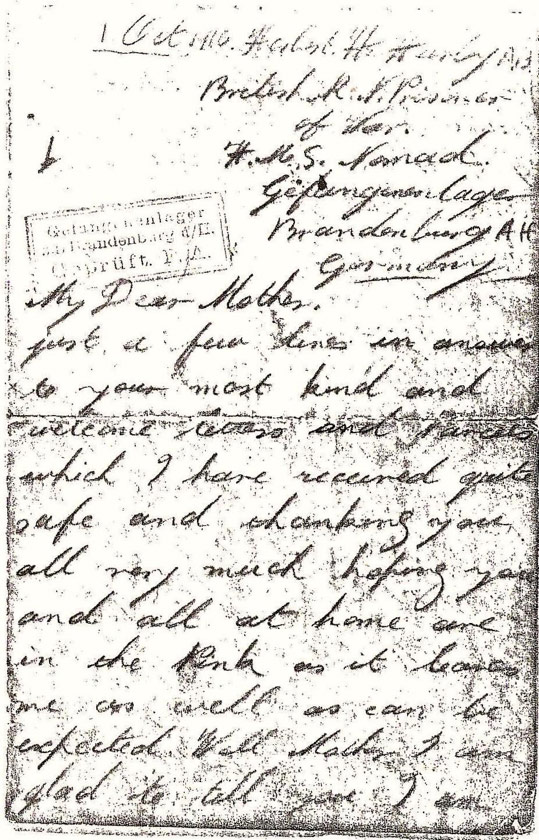 SOME MORE STORIES :
Imperial War Museum HMS Nomad community :
https://livesofthefirstworldwar.org/community/2772